Last week, we launched the Rival Campus Climate Survey. We wanted to find out what you, the student body, had to say. Where's the best place to eat in Tenley? Where's the best place to get that triple shot of espresso? And, the most important question of all, does AU have enough puppies?
Well, with 251 respondents, we've got the results! Take a look and let us know what you think.
First, the boring demographic info:
Shoutout to the underclassman! Freshman and sophomores made up 67% of our responses. Trailing far behind were the juniors with 17.1% and the seniors with 15.9%.
In news that will surprise literally no one that goes to this school, our respondents were 76.5% female. THIS IS WHY I DON'T DATE, GRANDMA. 21.2% identified as male and roughly 3% identified as trans.
75.7% identified as Caucasian, followed by Hispanic/Latino (8.4%), Mixed (16.4%), and Asian/Pacific-Islander (5.6%).
We're from all over the country/world, too.
But on to the more interesting stuff. Like how damn single we all are.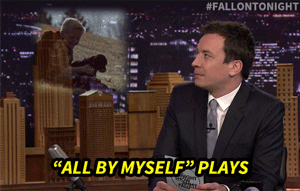 58.9% of respondents are single. (40.6% are ready to mingle, 18.3% identified as "single and v content, leave me alone please").
8.8% are into casual hookups, 15.5% are in a long-term relationship, 9.6% said they are just in a regular, old relationship, and 7.2% say it's ~complicated~.
Y'all are also super unique and identify yourself most by lots of different things. The majority of people identified by their gender, hometown, academic studies, and extracurriculars. But take a look at how it all broke down.
On to $$$$:
Only 9.6% of respondents are responsible for their own tuition. 44.2% don't pay anything at all, 24.7% have someone else paying with loans in their name, and 15.1% split payments with someone every semester and have student loans in their name.
34.3% of you have a part-time job, while 20.3% do not intern or work.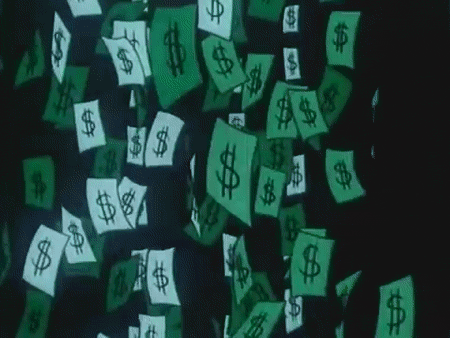 How do you all feel about AU's transparency? Not great
On a scale of 1-5, with 5 being very transparent, 69.3% of you graded the administration's transparency at a 2 or below. Yikes.
On the plus side, 41% of you said that conversations on diversity are a frequent and important part of your classes. 34.7% answered that "one time in class someone brought it up for two minutes and everyone got passionate and we've never talked about it again." 15.1% of you said you had never talked about diversity in class and 9.2% said other.
And you were all over the map with your feelings on AU as a safe space for conversation on sexual assault and diversity.
26.7% have never, ever, ever thought about transferring out of this immaculate school. 37.5% said they've thought about it once. 35.9% answered that "yes, many times" they have thought of transferring.
And finally, FOOD. Drumroll please…
With a whopping 41.8% of the vote, Cava is AU's favorite place to eat in Tenley. Making an admirable freshman debut, Burger, Tap, and Shake pulled in at second place with 13.1%. Satay Club, Chipotle, Panera, and Guapo's followed, in that order.
And back at the ranch, we all seem to by groveling with food options on campus. 27.1% of you answered with "literally none of these places, sos someone please feed me," desperate for an edible meal on campus. TDR scored second place with 23.5% of the vote. A round of applause for Megabytes who held the third place spot despite a year of bad PR, food poisoning, and rats in the kitchen. What high standards we all have. :/
Sorry, Dav. Starbucks beat you out for the best place on campus to grab coffee with 39% of the vote. The Dav grabbed second place with 24.7%.
Last but not least, PUPPIES. 100% of you agree that AU does not have enough puppies. Make it happen, Kerwin. You've got one year. Make it a great one.